Details
Client: Norwood Windows
Date: November 2009
Screenshots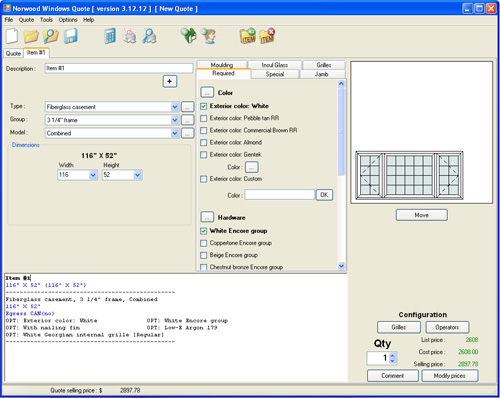 Features
C# software with database.
Products and options configurators to edit database. Can edit products and options without any source code modifications.
Dynamic user interface based on database content.
French and english languages.
Real time pricing based on user input.
Discount and profit assigned by product.
Proportional dynamic 2D product picture.
Override items price.
Much more quotation software features.